Book Recommendations From Russ: Part 1
February 17, 2015
The following is Part 1 of a guest post from my friend Russ Voss, sharing a selection of the books he recommends the most often. It will continue tomorrow in Part 2. Thanks, Russ!
One of the great joys of the library is finding wonderful things you never knew existed instead of just being reassured that the classics are classics for a reason.
Homicide: A Year on the Killing Streets by David Simon. Simon shadows detectives from Baltimore's homicide unit for one year. He chronicles the murders they work, the interdepartmental politics they suffer, and the diseased sense of humor that keeps them sane. Immensely perceptive, the book gets deep in the minds of the cops, showing their attitudes and approach to investigations, all using their own grandiose, self-aware, wise-ass language. Good for the kind of people who leave Law & Order, CSI, or NCIS on in the background. Also good for fans of The Wire, but they're probably smart enough to find it on their own. Anyone who loves Richard Belzer's omnipresent Detective Munch will enjoy his real-life inspiration, Detective Sergeant Jay Landsman.
Dispatches, by Michael Herr. Herr's memoirs of his time as a correspondent covering the Vietnam War. From the not-quite-deep-enough bunkers of Khe Sanh to press conferences where smiling PR guys insisted that the bunkers were just fine for our boys, and they'll be home by Christmas, too! The insanity and brutality of war one journalist witnessed with a haze of hash and opium smoke. Recommend it to anyone who likes Tim O'Brien or rents Full Metal Jacket and Apocalypse Now regularly. Herr's world-weary, erudite-stoner, stream-of-consciousness narration is the backbone of Apocalypse Now, and a number of stories from Dispatches made it into Full Metal Jacket.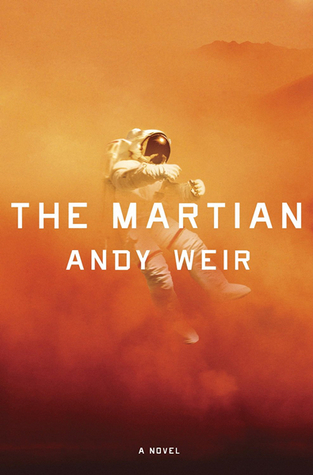 The Martian, by Andy Weir. Mark Watney is screwed: Six days into the third manned mission to Mars, a dust-storm scrubbed the mission and hit him with a radio antenna as he made for the escape vehicle. The rest of the crew thinks he's dead, the radio is out, and his supplies won't last till the next Mars mission could pick him up… if news of his death doesn't end the Mars mission program entirely. Presented as his diary of his time on Mars, Wantey tries to keep the base functioning, signal to Earth, survive and stay sane. Watney is acutely aware of how dire his situation is, but refuses to give up, and snarks his way through every problem. It's also nearly flawless in its presentation of inter-planetary travel and NASA gear. Almost everything described in the book is possible with current technology and Weir has a gift for describing complex gadgets, systems, and problems in a way that anyone can understand. Careful with recommending this one to the anyone below high-school level. It's accessible to a smart middle-schooler, but there's a lot of profanity.
Big Trouble by Dave Barry. The story of a suitcase nuke stolen by a couple of idiots who don't realize they stole a suitcase nuke. And activated it. Barry jumps between the perspective of several main characters whose stories end up becoming intertwined by personal relationships and proximity to the bomb. It's a comedic thriller with a tremendous sense of place. Barry had been a reporter for the Miami Herald for years by the time he wrote this, and reveled in the truly bizarre stories that only seem to happen in South Florida. Barry infuses the whole book with the region's gleeful weirdness. Heavily inspired my sense of humor. Recommend it to anyone who takes out a lot of Carl Hiaasen books and begins to notice they all have suspiciously similar characters and plots.
More books tomorrow in Part 2.